Did you know we carry a selection of over-the-counter supplies?
We regularly stock products for specialty and gas-permeable contact lenses, eyeglass cleaners, eye vitamins, artificial tears, allergy eye drops, dry eye care and more. Stop in to see our selection or give our office a call if you are looking for a specific product. We are happy to help!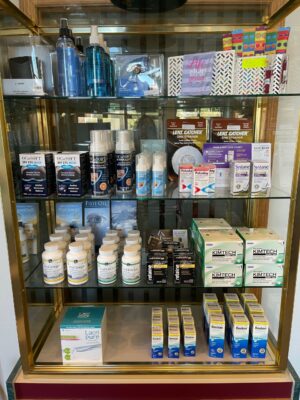 Contact us today or visit our appointment request page to find a time that is convenient for you to see us.